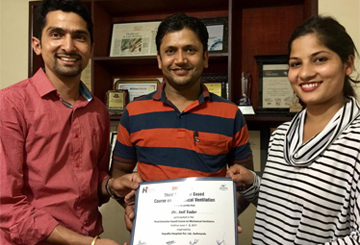 Ventilation Management Training program
Our Resident Doctor took part in Ventilation Management Training program conducted in Kathmandu, Nepal for two days. It was conducted by experts in critical care and ventilation experts from New Delhi India. This program was called SIMVENT 2017.
We take care of many patients who require invasive and non invasive ventilation in daily basis. We are currently taking care of more than 10 non invasive ventilation patients under BIPAP or CPAP. We also take care of many tracheostomy care and other related respiratory procedure cases. This has been invaluable experience for our doctor and huge knowledge boost for our team.