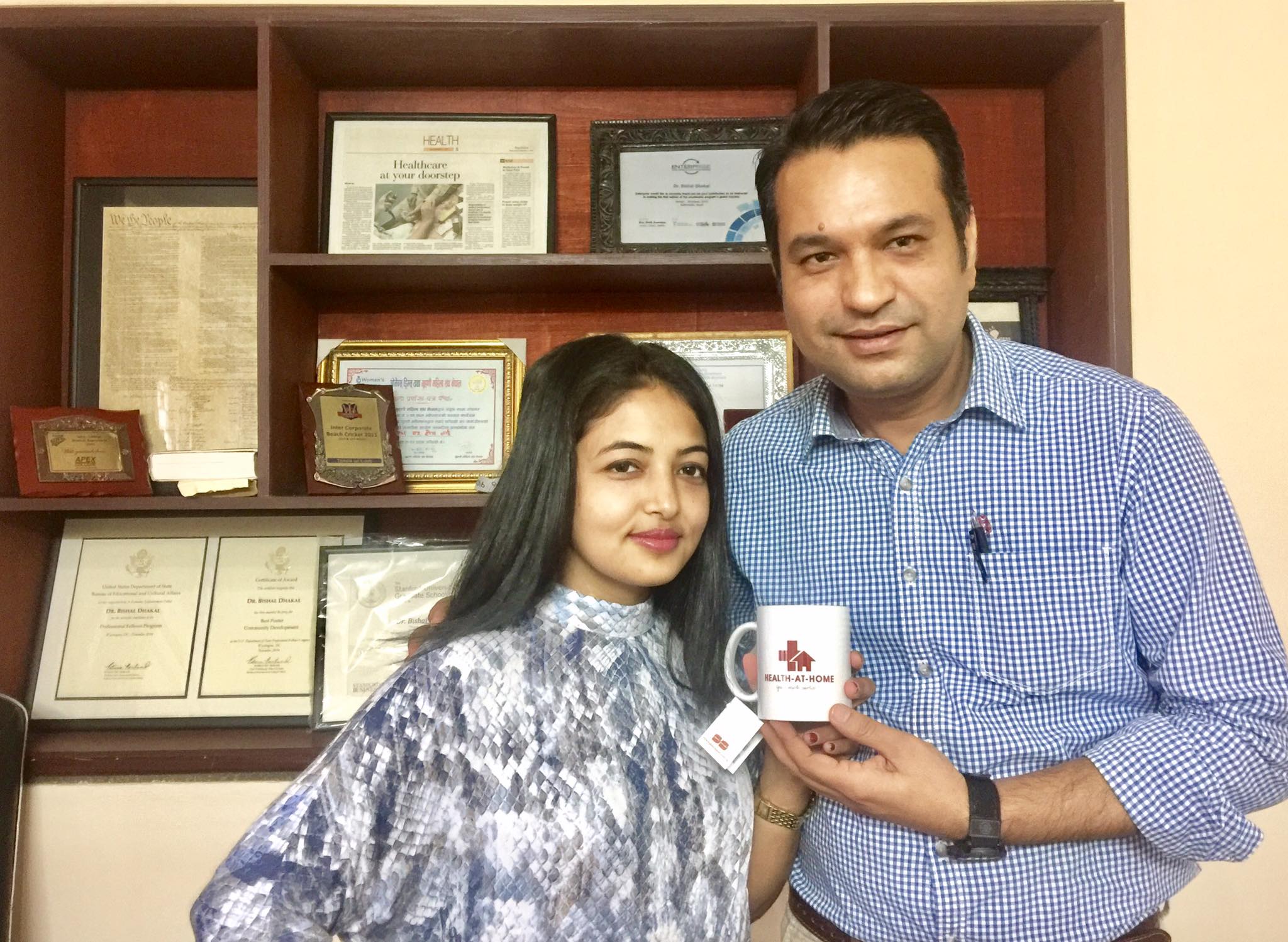 Rojina's Story
Rojina now works as RN in Norway and she happened to work with us as first few nurses during early days of "Health at Home". We took care of many different and difficult cases together including administrating medicine for XDR Tuberculosis patients medicines. Two very young girls survived and are healthy now.
We are proud of her achievement and career abroad. Her exposure to Home Healthcare and taking care of sick patient at home has helped her in her career absolutely.
We cherish our friendship and was very glad to see her at our small office last week.